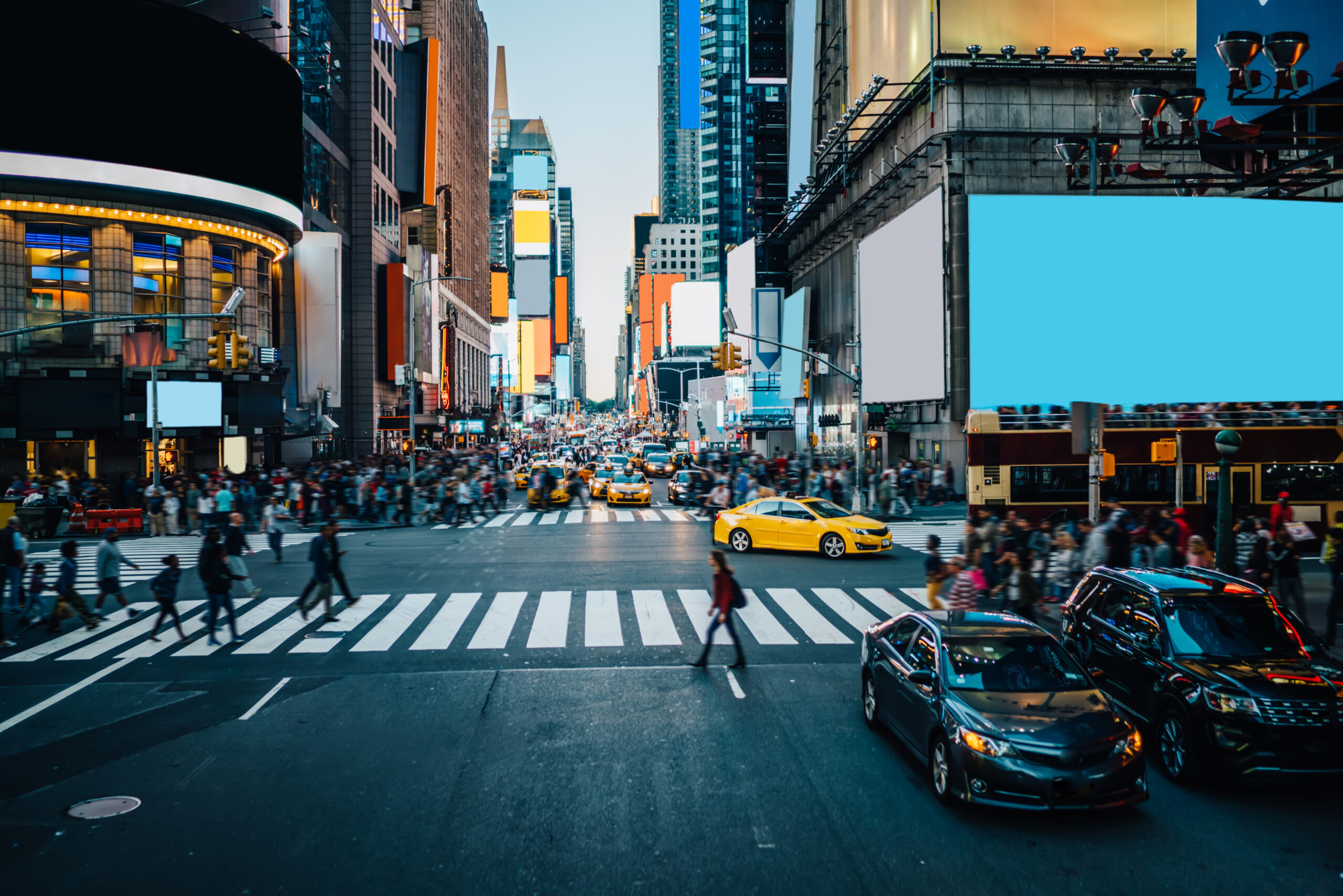 Airports
WE HAVE A UNIQUE LIST OF PRODUCTS THAT CATER TO AIRPORT ADVERTISING.
Bulletin
DELIVERS HIGH FREQUENCY. POSITIONED ON HIGHLY VISIBLE, HEAVY TRAFFIC LOCATIONS SUCH AS EXPRESSWAYS, PRIMARY ARTERIES, AND MAJOR INTERSECTIONS.
Bus
DELIVERS HIGH PROFILE EXPOSURE NEAR POINT OF PURCHASE LOCATIONS. GENERATES QUICK RECALL WHICH CAN ESTABLISH BRAND AWARENESS.
Commuter Rail
REACHES A CAPTIVE, UPSCALE SUBURBAN COMMUTER IN ADDITION TO LUNCH-TIME PATRONS, SHOPPERS AND BUSINESS PROFESSIONALS. OFFERS "FACE-TO-FACE" IMPACT IN TRAINCARD, ON PLATFORMS, IN WAITING AREAS, AND IN HIGH TRAFFIC CORRIDORS.
Junior Poster
OFFERS VERSATILITY FOR SHORT-TERM SEASONAL AND REGIONAL CAMPAIGNS. THEY ALSO STIMULATE SALES NEAR POINT-OF-PURCHASE LOCATIONS.
Malls
LOOKING TO REACH THE MALL AUDIENCE? OUR MALLS DIVISION HAS A UNIQUE LIST OF PRODUCTS THAT CATER TO MALL ADVERTISING.
Mobile Billboard
FLEXIBILITY IS THE MAIN ADVANTAGE OF THIS UNIQUE PRODUCT. THIS CAN BE USED TO ACHIEVE MARKET SATURATION, OR BE SKEWED TO REACH A SPECIFIC DEMOGRAPHIC TARGET.
News Rack
TARGETED VISIBILITY IN THE HIGH-DEMAND AND HARD-TO-REACH AREAS OF SAN FRANCISCO.
Poster
MAXIMIZES BRAND AWARENESS AND IS IDEAL FOR NEW PRODUCT/SERVICE INTRODUCTIONS. PROVIDES EFFICIENCIES TO MEDIA PLANS BY LOWERING COST PER THOUSAND IMPRESSIONS.
ECO-Poster
POSTERS ARE NOW BEING PRODUCED WITH 100% RECYCLABLE MATERIAL. LEARN ABOUT THE ADDITIONAL BENEFITS AND PRODUCTION INFORMATION
Premiere Panels
TARGETS DESIRED CONSUMERS DEMOGRAPHICALLY AND GEOGRAPHICALLY. COMBINES THE CREATIVE IMPACT OF A BULLETIN WITH THE REACH AND FREQUENCY OF A POSTER PROGRAM.
Premiere Square
PROVIDES EXTRA IMPACT IN THE EVENING WITH BRIGHT TOP AND BOTTOM ILLUMINATION.
Smartbike
SMARTBIKE IS A REVOLUTIONARY AND EXCITING NEW MEANS OF PUBLIC TRANSPORTATION, USING NEW TECHNOLOGIES TO FACILITATE FAST AND EASY ACCESS TO THE USER AND ORGANIZED TO BE A TRUE PUBLIC TRANSPORT SERVICE FOR EACH INDIVIDUAL.
Spectaculars
NEED A ONE-OF-A-KIND SPECTACULAR EVENT? AOA CAN CREATE SOMETHING MAGICAL.
Streetcar / Trolley
DELIVERS HIGH PROFILE EXPOSURE NEAR POINT OF PURCHASE AND TOURIST LOCATIONS.
Taxi Advertising
WE HAVE A UNIQUE LIST OF PRODUCTS DESIGNED EXCLUSIVELY FOR TAXI TOP ADVERTISING, INCLUDING DIGITAL TAXI TOPS, AND MUCH MORE.
Transit Shelter
OFFERS OUTSTANDING VISIBILITY AND QUALITY IMPRESSIONS WITH A GLASS SHOWCASE. DELIVERS HIGH CIRCULATION FIGURES DUE TO ITS CURBSIDE POSITIONING ALONG MAIN ROADWAYS.
Wallscapes
ACCOMMODATES A WIDE VARIETY OF UNUSUAL CREATIVE SIZES AND SHAPES. TOWERS ABOVE THE STREETS, CREATING A SPECTACULAR LANDMARK.